text.skipToContent
text.skipToNavigation
.page-nlmServicePage #LieferungPremiumGrid {display: none;}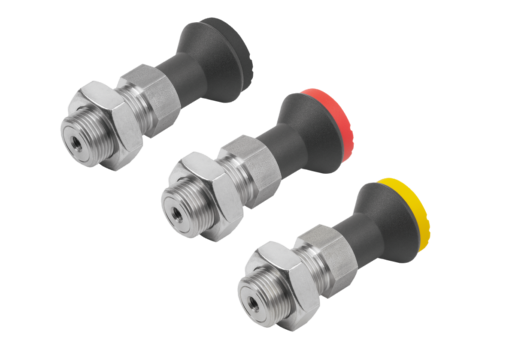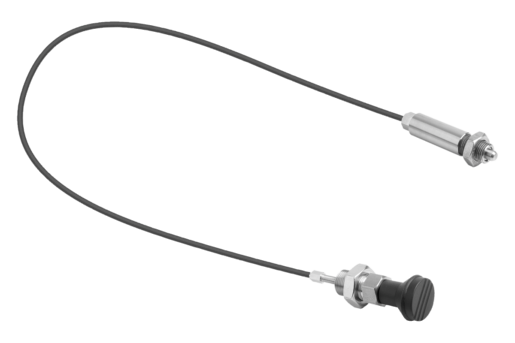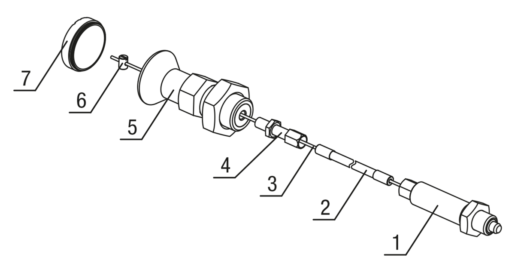 Actuation possible in inaccessible assembly spaces

Ergonomically optimised actuating position possible

Actuation possible even when safety distances are required

Easy replacement of wear parts

Flexible connection of an actuating element
Description
Indexing plungers are used where it is necessary to prevent changes of position due to lateral forces.
Some examples of this are for length, height and position locking in machine, furniture and special vehicle construction.

Indexing plungers with remote actuation are used where inaccessible assembly spaces are making it difficult to operate, or where remote actuation is required for ergonomic or safety reasons.

The indexing plunger is connected to the operator side by a Bowden cable. The combination of indexing plunger and actuating element forms a complete system which can be used for many types of application.
As an alternative to the actuating element, the supplied screw nipple (Ø5 x 7 mm) can be used to integrate an individual actuating element into the system.

The Bowden cable is available in various lengths.
To ensure an exact fit in the application concerned, the Bowden cable can be shortened as required when installing.

Corrosion protection is provided by selecting a suitable material for coating application. The wire cable or cable casing can be replaced easily if required.
Actuating element stainless steel.
Mushroom grip thermoplastic.
Mushroom grip thermoplastic, dark grey.
Plastic cover thermoplastic, in black, grey, red or yellow.
Indexing plungers with remote actuation and actuating element must be ordered separately.
When installing the Bowden cables, the following points should be noted:
The length of the free end of the cable can change due to the layout angle, bending radius and load factors. So, after laying the Bowden cable, the length of the counter-bearing (casing) must be adjusted using the adjusting screw supplied. The adjusting screw is also used to set the pretension in the Bowden cable system.
When laying the cable, particular care must be taken to ensure that the bending radius is not below the minimum value, which in this case is R = 65 mm. A radius which is too narrow can lead to increased wear and higher friction.
Also avoid letting the bending radius briefly go below the minimum value when installing, as this can cause damage to the casing. Also, the casing is designed only to support pressure forces. If pulled too sharply, the inner coil will be stretched and permanently damaged.
Actuating element with plastic cover.
1) Indexing plunger
2) Bowden cable casing
3) Bowden cable
4) Adjusting screw
5) Actuating element
6) Screw nipple
7) Cover

Form B: non-lockout type, with locknut
Hexagon nuts 07212.
Mounting brackets 03099.
Spacer rings 03089.
Positioning bushes 03099-50.
Actuating element 03096-10-12420.
Important note on downloading CAD models
In order to download our CAD models, you must log in first. If you have not created an account yet, please register under "My Account" (right side of the screen) and follow the instructions.