text.skipToContent
text.skipToNavigation
.page-nlmServicePage #LieferungPremiumGrid {display: none;}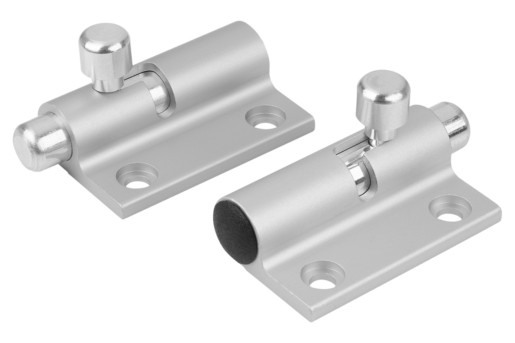 Description
Barrel lock aluminium.
Spring stainless steel.
Barrel locks with return spring can be easily screwed onto doors, hatches and hoods. These locks are available in two different variants for left-opening and right-opening doors. The barrel can be latched in the open position. The integrated return spring always brings the grip back to its original position.
When the grip is pushed, the barrel moves into the open position and the door can be opened. If the barrel is not latched in open position, it returns automatically to its original position. The door can be closed only if the grip is held in the open position.
Catch plates aluminium 03102-11.
Important note on downloading CAD models
In order to download our CAD models, you must log in first. If you have not created an account yet, please register under "My Account" (right side of the screen) and follow the instructions.