text.skipToContent
text.skipToNavigation
.page-nlmServicePage #LieferungPremiumGrid {display: none;}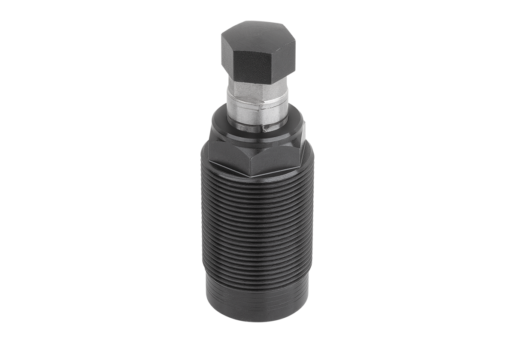 Support elements, hydraulic, screw-on, Form B, docking via spring from €155.25

plus sales tax

plus shipping costs

Support elements, hydraulic, screw-on, Form A, docking via hydraulics from €235.75

plus sales tax

plus shipping costs
Description
Support elements are used during machining to prevent vibrations and deflections on the workpiece. The screw-on support elements can be mounted horizontally or vertically. The two mounting options enable space-saving positioning in the clamping fixtures.
Hydraulic locking can be used in combination or separately with hydraulic clamping.
Housing and piston steel.
Housing black oxidised.
Piston hardened.
Form A, engaged by hydraulics:
Clamping bolt retracted in initial position. Pin hydraulically extended and engaged by spring force.
Form B, engaged by spring force:
Clamping pin extended in initial position. Engaged by spring force

Permitted loading forces must be taken into account.

Follow safety instructions.
- Max. operating pressure: 500 bar.
- Permitted loading at 500 bar: 9 kN.
- Min. oil pressure: 100 bar.
- Max. tightening torque: 60 Nm.
- Integrated metal wiper.
- Always engaged by spring force.
- Low mounting dimensions.
- Horizontal/vertical mounting possible.
- Separate/combined locking and clamping process
1 Kantseal square washer supplied.