text.skipToContent
text.skipToNavigation
.page-nlmServicePage #LieferungPremiumGrid {display: none;}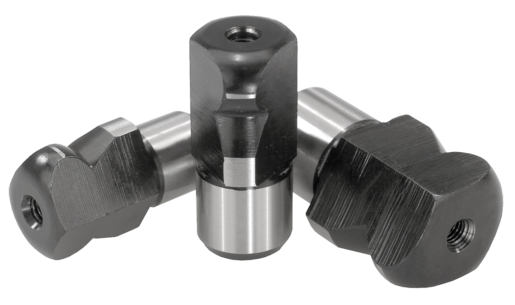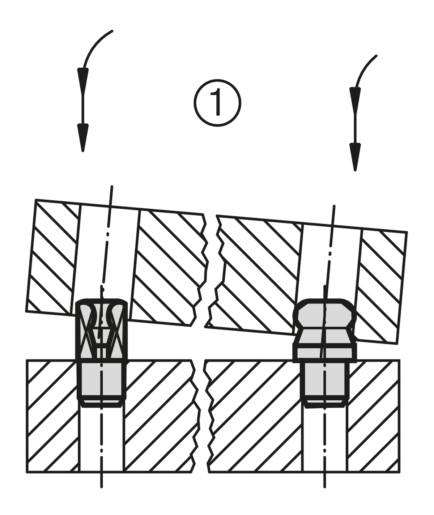 Description
Tool steel or 1.4305 stainless steel.
Steel hardened and ground.
Stainless steel ground and kolsterised.
Ball end locating pins are specially designed to ease the locating process. The tendency to jam, caused by the locating hole not being at right angles to the pin or by the pushing force not being parallel to the pin axis, is minimized by the ball-end form. (See the illustration 1 by 03108 Form B)
Important note on downloading CAD models
In order to download our CAD models, you must log in first. If you have not created an account yet, please register under "My Account" (right side of the screen) and follow the instructions.
Locating pins with ball end
Locating pins with ball-end are suitable for setting up installation fixtures. Thanks to their locating-friendly design, fixtures can be easily accommodated by the pins without jamming. Moreover, the clamping inclination is kept to a minimum by the ball end and the connecting ball incline. This is achieved by the inclined setup of the join part.

Locating pins with ball-end from norelem are available in a wide variety of versions and forms.