text.skipToContent
text.skipToNavigation
.page-nlmServicePage #LieferungPremiumGrid {display: none;}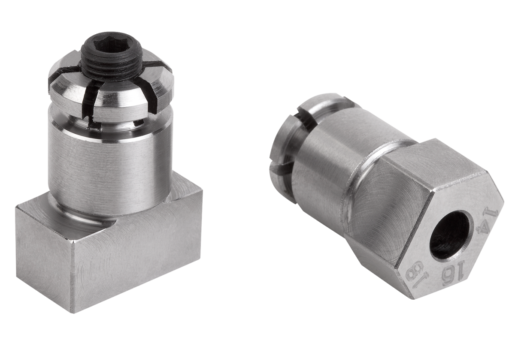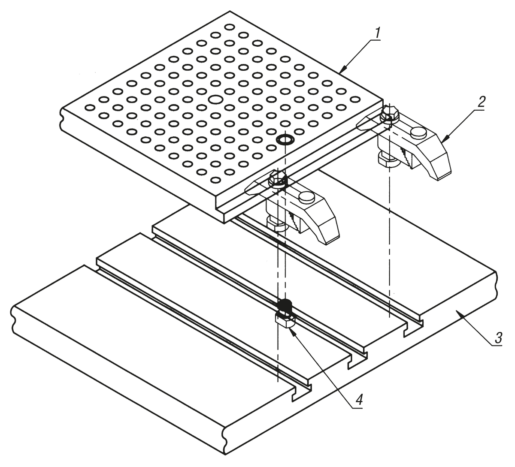 Description
Tempered and black oxidised.
Locating diameter and guide faces ground.
These expanding locating pins enable e.g. tooling plates to be positioned in the T-slots of machine tables (see illustration).
The plates to be positioned must have two holes matching the expanding pin diameter.
The expansion screw has a broached through hexagonal hole allowing the pin to be tightened or loosened from two sides.
1) tooling plate
2) clamp straps
3) machine table
4) expanding locating pin
Important note on downloading CAD models
In order to download our CAD models, you must log in first. If you have not created an account yet, please register under "My Account" (right side of the screen) and follow the instructions.
Locating pins expanding
Expanding locating pins are ideal for positioning tooling plates or fixtures on machine tables with T-slots. To ensure that the pins can be positioned in the first place, there must be two drilled holes to fit the expandable shaft. The expansion screw has a through broached hexagon socket allowing the pin to be turned and thus be operated from either side.

Expanding locating pins from norelem are available in four different versions.