text.skipToContent
text.skipToNavigation
.page-nlmServicePage #LieferungPremiumGrid {display: none;}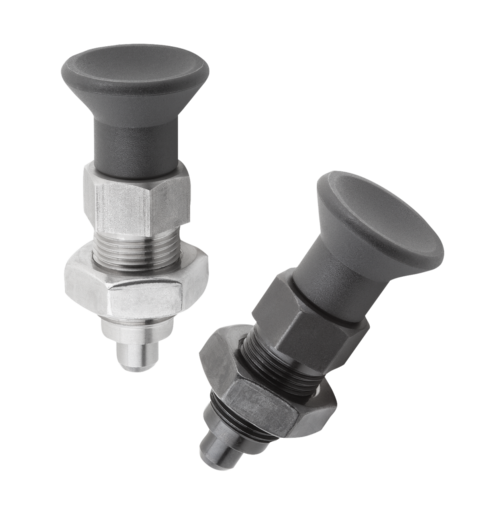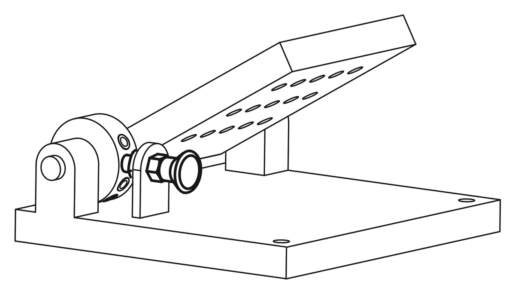 Higher processing requirements

Centring on the threaded sleeve for positioning accuracy

Indexing plungers facilitate indexing and locking

Application sectors: machine, instrument and fixture construction, measuring technology, domestic use

High stability
Description
Steel version:

indexing pin hardened: grade 5.8



Stainless steel version:

indexing pin hardened: threaded sleeve 1.4305, indexing pin 1.4305.



Mushroom knob black grey thermoplastic.
Steel version:
indexing pin hardened, ground and black oxidised.

Stainless steel version:
indexing pin hardened, ground and bright.
Premium indexing plungers are characterized by more stringent manufacturing requirements for the indexing plungers and threaded sleeve. In addition, a centring locator that can be used to increase the positioning accuracy is provided on the threaded sleeve. These indexing plungers are used when it is necessary to prevent shifting of the locked position by transverse forces and greater positioning accuracy is required. A new locking position can only be set after the pin has been manually disengaged. When high lateral forces are to be expected, the centring locator should be used.

When using the threaded sleeve centring, it is recommended the receiving reamed hole be machined before tapping.
Special versions and spacer rings.
Matching cylindrical bush 03089.
Locknut 07212-….
Important note on downloading CAD models
In order to download our CAD models, you must log in first. If you have not created an account yet, please register under "My Account" (right side of the screen) and follow the instructions.